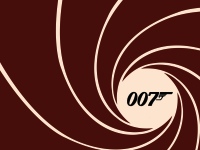 Bond, James Bond
Fifty years of 007's lifestyle in cinema
This year marks the 50th anniversary of the James Bond film franchise, from 1962's Dr No to the upcoming Skyfall, with Designing 007 – 50 Years of Bond Style, an exhibition at London's Barbican showcasing the inside story of the design and style of cinema's most iconic spy. It runs until September 5 and then goes global.

ISBN met its two curators: Oscar-winning costume designer Lindy Hemming, whose credits include Four Weddings and a Funeral, Batman, and five Bond films, along with fashion historian and author Bronwyn Cosgrave, whose book Vogue On: Chanel, releases later this year. We compared notes on Bond's style highlights and uncovered a few of 007's less exalted sartorial moments.
BRONWYN COSGRAVE

What is the quintessential James Bond style/fashion moment for you, and why? And what is the quintessential James Bond woman's/girl's style/fashion moment and why?

I have one answer for these two questions because I feel neither exists in isolation. James Bond is at his best when a strong powerful woman is by his side. In The Spy Who Loved Me Roger Moore's Bond and Barbara Bach's Major Anya Amasova - aka Agent XXX - pursue stolen microfilm, which Jaws has commandeered. The sequence commences as Bond first encounters XXX at Cairo's Mujaba nightclub. He sports a tux by Angelo Vittuci - a former Brioni master tailor. She appears in a languid navy blue gown, which was designed by Franka, a London couturier who made clothes for Ava Gardner and Ann, Princess Royal. The pair follow Jaws through the Sahara Desert to the Temple of Karnak and their pursuit of the villain amidst the site's ancient ruins is stylish and seems to have inspired Daniel Craig's Bond trip across the Atacama Desert with Olga Kurylenko's Camille Montes in Quantum of Solace.

What is James Bond's most unflattering style/fashion moment, and why?

Bond has never made a fashion faux pas. Certainly Roger Moore's look was more flamboyant than Connery. And Timothy Dalton's 007 dressed with a 1980s casual swagger. Certainly some men have raised an eyebrow at the baby blue towelling playsuit cover-up Connery flaunted in Goldfinger. But I think it takes guts to pull off something that's slightly camp.

Twenty-first century Bond has become a more complex, less debonair, more uncertain character. Has that made him harder to style/dress and determine a character for?

Daniel Craig's 21st-century Bond has a defined style that I would classify as retro modern. The slim fit Anthony Sinclair-cut suits Connery wore seem to have been a reference point for Tom Ford. Their look has certainly inspired most of Bond's tailors. One of the great Daniel Craig looks is the moment in Quantum of Solace in which he wears a cardigan and sunglasses. A cardigan could look fusty but on Craig the look had a sharp Steve McQueen sort of flair. Craig carried it off with panache.

Is it time that the villains wore high-collar Prada again in Bond films? Lindy Hemming says it would make Bond too much like cartoon, but don't we need our villains more exaggerated?

I would love to have the progeny of a villain - say, Dr Julius No or the love child of Auric Goldfinger and Jill Masterson or Karl Stromberg and Naomi - making an appearance in an upcoming film. That would be fun.

Roger Moore had a sartorial reputation from The Persuaders - he designed some of his own costumes for that series. How much did he try to influence 007's look?

I think every effort was made for him to look and feel at his very best and he would have had input. Douglas Hayward - the Mount Street London tailor who designed for many male movie stars created Moore's Bond wardrobe from Octopussy on. They were also friends.

Has anyone ever worn Chanel (clothes) in a Bond film? And did Gabrielle 'Coco' Chanel ever watch a Bond film? If so, do you know what she made of it?

Chanel designed costumes for many films including those produced by Samuel Goldwyn and then by Jean Renoir and Alain Resnais. I have never uncovered any Chanel clothing that was worn in Bond. Ian Fleming mentions a naked arm smelling of Chanel No. 5 in The Man With the Golden Gun.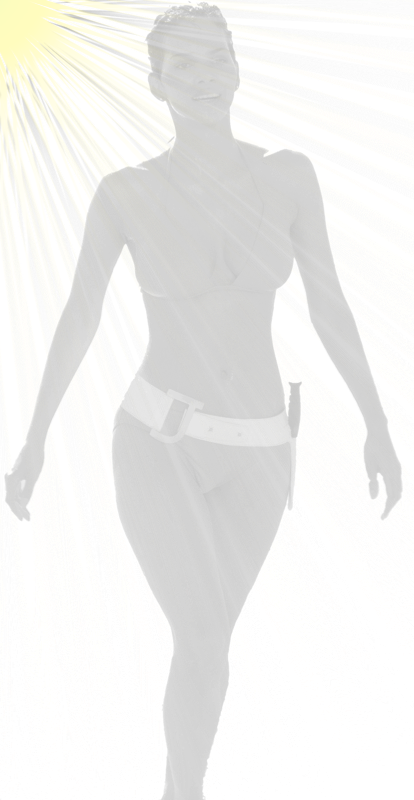 Whose performance in a female lead do you find sexiest in any Bond film? And why?

Possibly Maud Adams as Miss Anders - the girlfriend of Francisco Scaramanga - in The Man With the Golden Gun. She does not say much in the film but displays a cold vulnerability that is quite compelling.

Has Bond lost some of its sexiness, or is it just that the world has become less interested in sex and more consumed by other things?

Bond is eternally sexy.

Where do you stand on Daniel Craig? Is he too macho, too coiled, or a fair reflection of where we're at now?

Daniel Craig conveys a hard-edged masculinity that is quite comparable to Connery's. He's is the first blond Bond and has lent the action edge which was necessary for Bond to resonate today.

What's your favourite line/exchange of dialogue in any Bond film?

Atop the Sugar Loaf Mountain in Rio midway through Moonraker Lois Chiles says to Roger Moore's Bond: "I still don't know if I trust you." He says: "Yes, but that's what makes it more exciting."

Since working on this project and being steeped in some of its archives, is there any thought/point that has surprised you or grown on you out of nowhere, which you'd care to share?

Wow. Tough. I discovered that Asprey, the Royal Family's former jeweller produced the Fabergé Egg that appeared in Octopussy and that for scouting for the film's locations in India, Peter Lamont, its production designer, was held captive aboard a hijacked plane. After a passenger he was sitting next to inquired about his profession and he explained that he worked for James Bond, the passenger said: "We could use a few of those gadgets right now!"
LINDY HEMMING

What's the quintessential James Bond style/fashion moment for you? And what's the quintessential James Bond girl's/woman's style/fashion moment for you, and why?

I can start by giving you one continuous quintessential moment in Bond: Ursula Andress, in her bikini coming out of the sea in Dr No; Halle Berry coming out of the sea in Die Another Day and then Daniel Craig in Casino Royale. These things are all one continuous movement through Bond.
But the quintessential moment for a woman is Ursula Andress, coming out of the sea. It is something that I can watch and watch and watch. She's so seemingly unaware of the camera. And it's so simple,. Halle Berry was referencing Ursula Andres in her La Perla outfit in Die Another Day. Ursula Andress's bikini was made overnight using her own bra. It's true. I'm not sure if the director didn't like the costume provided, but it was as close to naked as they could get perhaps. In the book by Fleming she's described as coming out of the water naked. Obviously they couldn't film that. So the solution involved costumier Tessa Welborn, working through the night with Ursula Andress. They contrived the white bikini top from a push-up bra. The bottoms existed already. The knife belt was made from an old army belt that had been whitened. Then an improvised dagger and sheath was made. It's wonderful; one of the most iconic bikinis in history, made in such a way, and so fast.
Of course we made our own streamlined one for Halle Berry. That was La Perla. I designed it and they made it to our specifications. A company called Whitaker Malem made the belts. Then of course Daniel Craig's the same sort of idea. His shorts were also La Perla. I looked at Sean Connery's pale blue poplin beach shorts in Thunderball, I referenced them and the idea of the bikini and thought this is it. Not baggy surf shorts or any billowy stuff you understand.

It certainly hit the spot. That's for sure.

Yes, even now, it's constantly being referenced in the paper.

It's certainly an image that divided opinion.

All things divide opinion. And Daniel Craig's James Bond does divide the line between the kind of Bond people like. He's very modern, isn't he? Tough, mean … etc …

He's less classical than previous Bonds. He's less debonair. Does that make him harder to dress, do you think?

Well, I dressed him in Casino Royale and not since. I think it is slightly more difficult. The way they play him now he can't look too smooth. They've used Tom Ford and Ford is very smooth as a designer. It's very elegant. I think in a way that Daniel Craig is like Sean Connery updated to now. Sean Connery was lithe, animally, panther-like and Craig is too, it's just that times change, so the look has changed.
Those slim, Italianate suits that Connery wore were just becoming hip in the 60's, and now, we've gone through another period of dress and have come back to an even more mean, tight tailoring. Even though it's not my favourite Bond look, it's still seems very relevant. I understand why and I think it is of its period in exactly the way Connery's Bond was. Now they are tailoring Daniel Craig to look very tight, very sprung. It's not necessarily what I would do, but it's what they're doing.

Connery was so much more leisured in his coiled-ness.

But I think you can't take Bond out of his context. The great success is that they've managed to reinvent the character as time has gone by, with a couple of hiccups of course. It's really very clever. Perhaps the quintessential moment, to go back to your first point, is the moment Bond was first seen. When in Dr No, Sean Connery appears, all you see is his arm coming onto the casino table, with a silk cuff. It was exactly what Ian Fleming wore. It was made by Anthony Sinclair and it's in our exhibit. He's recreating that suit for us, and one from Goldfinger for us.
There's also the moment when Bond is kidnapped by Honor Blackman, [Pussy Galore], in a jet plane, and he goes into the bathroom. In his suitcase he activates one of his devices and changes into one of the most beautiful three-piece suits. He emerges looking stunning. Another moment like that is when Pierce Brosnan [Goldeneye] is driving the tank through the streets of St Petersburg. He bashes into a statue, crashes through tanks, turns over cars, an epic chase. At the end he straightens his tie and gets out. There are hundreds of Bond moments like that. That's what Bond's made of.

He's always living in the moment.

The story just serves to tie those moments together.

Roger Moore, a sartorial reputation. Did he influence 007's look?

He comes from a fashion background, something along the lines of modelling. They controlled him. Roger Moore still went to his own tailor, Douglas Haywood. And Douglas has said, that far from being very fashionable, they actually toned down Moore's Bond. But he does look rather 70's fashionable. He's the most on-fashion of all the Bonds. But then, look at the time. Savile Row was being taken over by young new tailors like Tommy Nutter, and so there was a strong movement to have flares and long-collared shirts. It would never have happened if I'd been the costume designer. But then, saying that, costume designers in those days did not have the degree of control that they have now. Roger was also a very persuasive guy. He had his own ideas about how the character would be played, certainly more humorous. So they let him go in a new direction. He's the most charming man. I think that was his appeal.

Was Fleming on the set of Dr No exerting stylistic influence?

Fleming was on the set. And Terence Young [director]. He was in the guards as a tank commander. So you had a director who knew the world of Bond for real, and the man who'd written it knowing the world of Bond. It was Terence Young who took Connery to get his tailoring done by Anthony Sinclair. That's why Bond went there in the first place.

What's Bond's worst fashion moment?

The funniest was his pale blue towelling jumpsuit in Goldfinger. Another is probably poor Pierce Brosnan arriving at the Royal Hong Kong Yacht Club in a pair of pyjamas in Die Another Day. Another is Brosnan in the prison camp in North Korea dressed in rags. I think the towelling jumpsuit is one of the funniest things. I think he was in Miami. It was part of the Florida beach look at the time. Seeing Sean Connery wearing it is quite shocking I think.

Villains have got less exotic, less easy to dress, don't you think?

But Bond isn't a comic book. Those kinds of villains are more in comics than cinema nowadays. After the war, you were coming from a period where it was acceptable that Stalin, Hitler, Fu Manchu … people accepted that villains from other countries had been injured or disfigured in some way. You can't do that today. Now it's even hard to find the country that the villain should come from. That causes problems. Also, the world was more closed then. You could imagine some villains in that way. But now, everybody has travelled everywhere and no-one really believes it. So your villains end up having to be about different kinds of villains; so you have money villains, arms manufacturer-villains. You know, the villains need to have occupations now. It's not enough just to take over the world. You have to have some jobs on the side.

The Bond girl, how has she evolved?

I think Bond women since Pierce Brosnan started are the most fabulous characters to costume. They had stories and you could develop what they looked like nicely; it was not just about getting into bed with Bond. They were there for the whole film, too. They were in a great deal of the action, reflecting the fact that you can't have women who aren't taking part in the contemporary world. Things started to change with Goldeneye I would say.
Slideshow credits :


Atlantis is Strombergs base, a futuristic creation, a prototype for an underwater city, it can survive completely submerged or it can rise up out of the water like a huge metallic spider.
© 1977 Danjaq, LLC and United Artists Corporation. All rights reserved.

Daniel Craig picture: Casino Royale
© 2006 Danjaq, LLC and United Artists Corporation and Columbia Pictures Industries, Inc. All rights reserved.

Jinx (Halle Berry) emerges from the sea.
©2002 Danjaq, LLC and United Artists Corporation. All rights reserved.

Scaramanga (CHRISTOPHER LEE) puts the golden gun together.
©1974 Danjaq, LLC and United Artists Corporation. All rights reserved.

Zorin (CHRISTOPHER WALKEN) and May Day (GRACE JONES) at the French Chateau.
Pussy Galore (HONOR BLACKMAN) and her flying circus.
© 1964 Danjaq, LLC & United Artists Corporation. All rights reserved.

Ken Adam's early concept art for the volcano set You Only Live Twice.
© 1967 Danjaq, LLC & United Artists Corporation. All rights reserved.

SEAN CONNERY relaxes on the bumper of his Aston Martin DB5 during the filming of location scenes for 'Goldfinger' in the Swiss Alps.
© 1964 Danjaq, LLC and United Artists Corporation. All rights reserved.

Sean Connery Dr No.
© 1962 Danjaq, LLC and United Artists Corporation. All rights reserved.

James Bond (ROGER MOORE) arrives at the casino, Octopussy.
© 1983 Danjaq, LLC and United Artsts Corporation. All rights reserved
.


Slideshow animation
: Olivier François