A DAB HAND WITH BRUSHES
David Hockney's luscious iPad artwork exhilarates at Denmark's Louisiana Museum of Modern Art
Before iPad was up and running in the UK, Yorkshire-based British artist David Hockney was already a dab hand with Apple's Brushes application on his iPhone, having created several hundred images, many of which he'd been emailing to friends. Its 21 st -century art – where the art paper is now an electronic easel and the ether of the Internet its instant gallery. Hockney quickly upgraded to iPad, which he feels is bigger and better for creation due to the more natural hand-to-eye coordination it requires as against rendering work on a small iPhone. And the surprising results – at least, more than 400 of them – are on display as "David Hockney: Me Draw on iPad" at the Louisiana Museum of Modern Art outside Copenhagen until the end of August.

Hockney began working with the iPhone in 2008, drawing subjects from flowers, plants and self-portraits to landscapes and still lives. In his early works, he used his thumbs and fingers to create full-colour images directly on the device's screen, modifying the colour and hue and layering brushstrokes of various widths and opacities. Recently, he has started using a stylus designed specifically for the iPad. Hockney has said his recent electronic work has allowed him to see and feel nature much more clearly, lending it a greater sensuality and intimacy.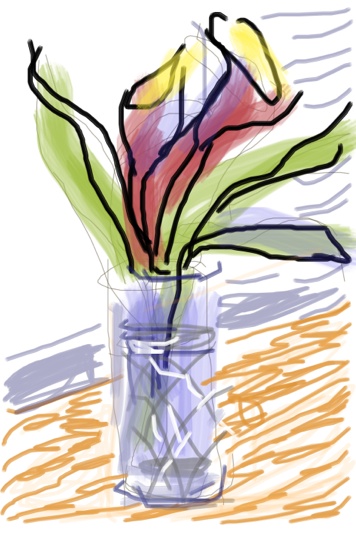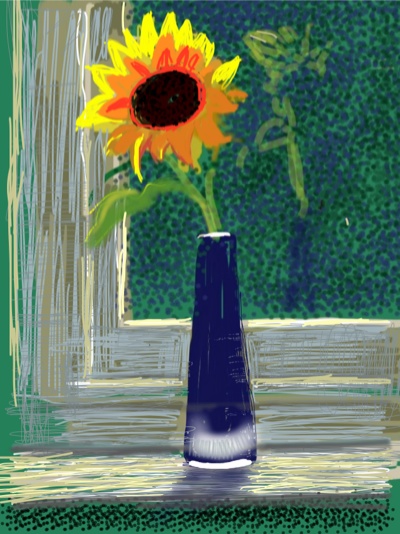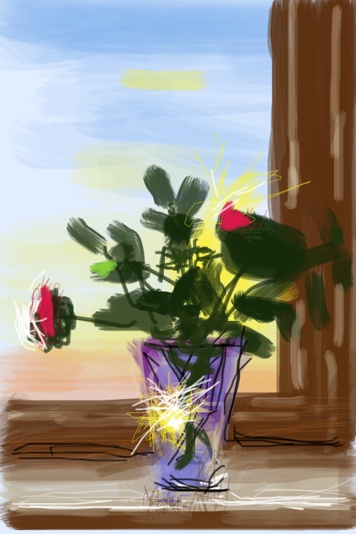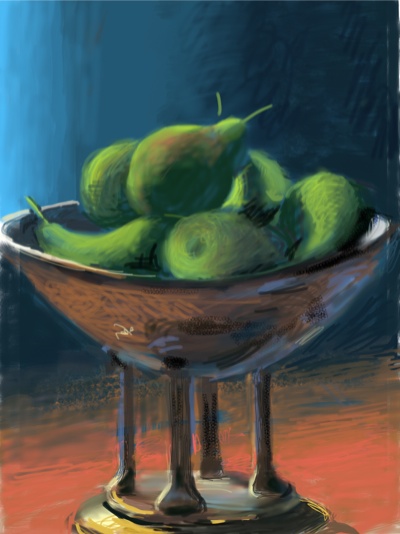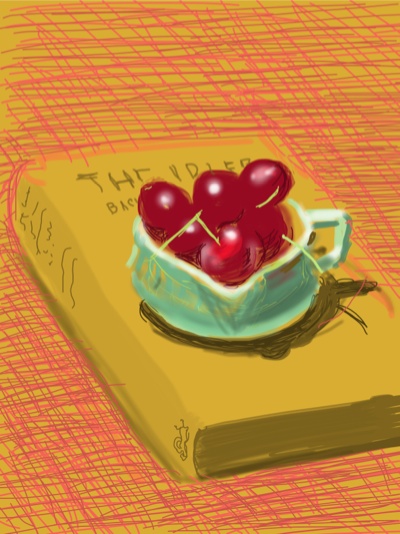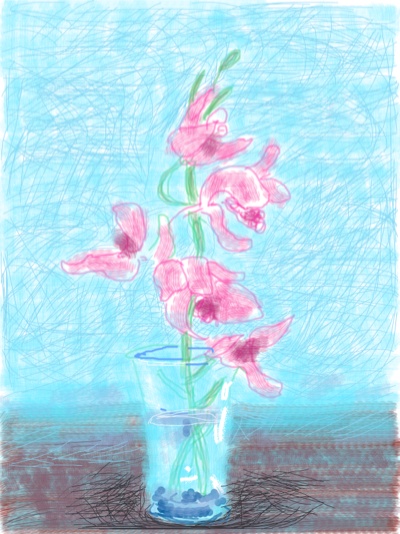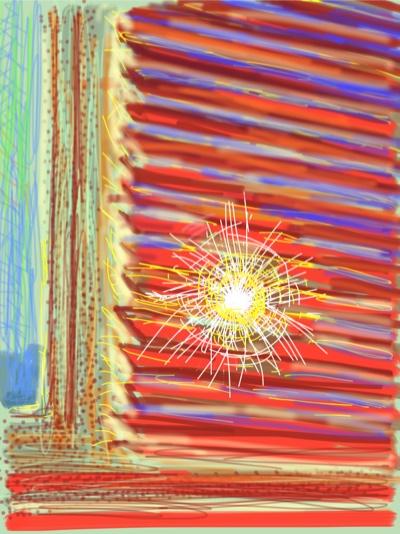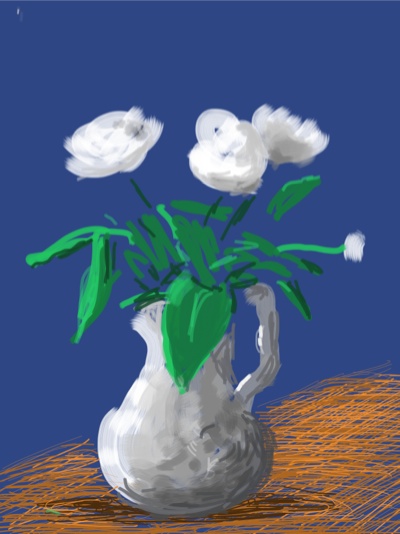 Viewers can enhance the sense of intimacy thanks to the animation playback feature on the Brushes app, by watching Hockney's drawings come to life, a feeling not unlike watching French director Henri-Georges Clouzot's film The Mystery of Picasso [1956], in which Picasso created 20 artworks that Clouzot filmed from beginning to end, capturing the moment and the mystery of creativity. The result is that Clouzot's film – the screen, the frame – become Picasso's canvas. So the iPad's frame and the screen become Hockney's canvas and our eyes.

Hockney has always appropriated developments in technology for the greater good of his art be it painted or photographic; he has experimented in the past with faxes, photocopies and Polaroids, most notably using multiple images for a mosaic portrait shot of his mother, My mother, Bradford, Yorkshire, 4th May, 1982, in which the shots are taken from slightly different angles and records the movement of her head. His technique was reminiscent of Cubist paintings such as Picasso's Violin and grapes [1912]. He performed a similar sleight of hand – and eye – in the large-scale A Closer Grand Canyon, which consists of 60 smaller canvases joined together instead of one view.

It is the struggle for the gaze and point of view, or angle of view, which has always fascinated and driven Hockney's work. With iPhone and iPad, the artist gets an unexpected chance to re-explore the connection between eye and hand and viewpoint in his work. What's clear at Louisiana is that Hockney's encounter with electronic easels has rendered brushstrokes – or touchstrokes – of the most exhilarating kind.

©David Hockney
Portrait: David Hockney, March 2011, by Jean-Pierre Gonclaves de Lima