FORM US WITH LOVE
Stockholm studio designs tomorrow's tropes
FORM US WITH LOVE (FUWL) is a Stockholm design studio launched in 2005 by John Lofgren, Petrus Palmer and Jonas Pettersson, who set out to evolve a practice that challenges conventional design tropes with innovative thinking. FUWL designs for itself and also partners with companies involved in the development and production of everyday objects, furniture and lighting. Clients include Scandinavian and international brands such as Ateljé Lyktan, Bolon, Cappellini, DePadova, Muuto, Design House Stockholm and One Nordic Furniture Company. FUWL was this month named by US magazine Fast Company as one of the world's 50 most influential design studios shaping the future. ISBN spoke with Palmer on the occasion of a dandy exhibition FUWL created for Stockholm's Moderna Museet last year. We present exclusive unpublished extracts from that discussion, accompanied by a gallery of their work.
1. Why/how did you take the name 'Form Us With Love'?

At the start of our career we did hand-painted postcards. One of the cards had the phrase "from us with love" pre-printed on the back. There was however a typo and voila. A name was born.
2. Sweden seems full-to-bursting with design talent today. What did you feel FUWL could deliver as an alternative to what already existed?

We bring a wider deal to the table. We believe in the strength of a relationship throughout a longer extent than just the product development cycle. We've seen countless examples of how a product falls short of it's potential because of responsibility and lack of communication, product development, sales etc, and experienced just as many of the opposite. Companies really have to appreciate the benefits of involving a studio that wants to know the how's and the why's, and develop products that inherit the core values of the brand, and through a working relationship to communicate the results in the best way possible. That's what we do.
3. You're like a total business in fact, from idea to completion and all residuals?

I think we've grown very comfortable with the role of being very broad in our field. Product development is still the core of our business, but we set out to really learn the world of design strategy consulting and communication. Those parts have grown into an invaluable toolset for our clients. For us, product design is far from just the product itself. We work with the strategy that precedes the product, the packaging that encapsulates it and the marketing and sales that puts it out there. All parts are equally important for a product to lift off.
4. You've done a dandy exhibition and some men's boutiques in Stockholm. Who would you cite as the archetypal dandy in the public eye today?

The most common answers here would be Kanye West or Andre 3000. But when you ask for the archetype. I would have to say that it needs to go far beyond an applied style based on well thought of PR. The Dandy archetype defines himself for no one other but himself. It's a public statement nonetheless, but a statement based on personal preference and care, not PR. Perhaps Lady GaGa or David Bowie.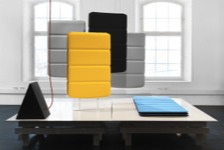 5. How much Swedish/Scandinavian influence enters your work and how can you classify what that is?

Simplicity comes to mind in both what we bring and what the general idea of a Scandinavian influence is. But it's honestly quite hard to brand the style of an entire nation and it's history. We think of ourselves as functionalists really. Beauty is a very important function.
6. How inspired are you by the Japanese design aesthetic?

Scandinavian and Japanese design approaches have much in common. Although we like that the Japanese often put harmony and balance first, whilst Scandinavians go for function. We are slightly cruder perhaps. We would like to learn more from the Japanese.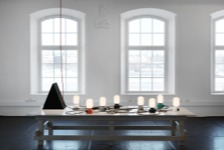 7. Have you had much exposure to Asia thus far?

We work a lot with furniture and lighting companies manufacturing in Asia. We have recieved a lot of media coverage in Asia, and lately a Chinese manufacturer approached us to design Scandinavian-style furniture for the Chinese market. We just think it's pretty interesting that the Chinese market is asking for objects designed in Scandinavia but produced in China.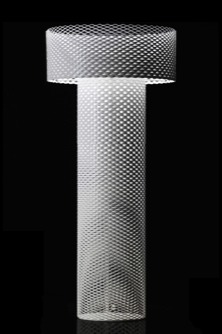 8. Name a project that best showcases the FUWL spirit or approach?

The most recent is probably the Hexagon project for Träullit where we combined material innovation with design entrepreneurship. We love to create value where there is none or little. Träullit is definitely not a design company and therefore our services are so much more worthwhile. For example, Vitra [Swiss furniture manufacturer] doesn't need another designed chair - although we would love to design one for them - but there are thousands of companies that do. We really believe in the power of design.
9. Whose work/thought/philosophy has been the greatest influence on you?

It's impossible to name one. All the industrial designers that brought new ways of working with materials and production processes into our world.
10. Who is interior design's supreme god in your view?

Same again. Anyone who has a firm grip on what they offer the market, specifically.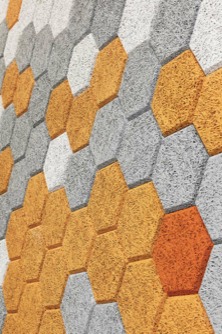 11. What are your top three design bookmarks?

Dezeen, Dailytonic, Sight Unseen
12. Why has Scandinavia become such a hotbed for design, in both high and low culture. What are its aesthetic secrets to success around the globe?

We have had a long history of national stability during which we have had the chance to really focus on developing production and refining design competence.
19. For anyone making a first trip to Stockholm, what would you suggest they see?

As far as places, the archipelago is a great place to spend a laid back day. There are many islands that have lodging, dining and activities such as RIB [rigid inflatable boat] boats. The Lydmar Hotel offers a really relaxed but premium environment and their breakfast is a favourite. The street named Strandvägen offers a lot of design history with both Svenskt Tenn [founded by Estrid Ericson in 1924] and Carl Malmsten [1888-1972] stores. There's also a promenade along the cliffs on Södermalm (the most southern city island) that leads past Ivar-Los Park. It offers a beautiful city view, preferably during the late evening as the light dims.
Images: Photographs by Jonas Lindström, ©2006–2012 Form Us With Love