THE TIME OF YOUR LIFE
In a rare interview, Jack Wills co-founder and director Robert Shaw tells ISBN Magazine about the brand's below-the-radar success, international expansion, technological empowerment and Pippa Middleton's size 10 tweed shorts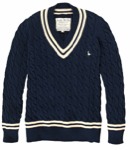 Jack Wills, launched in 1999 by Peter Williams and Robert Shaw, currently owns and operates more than 60 stores in the U.K. Ireland, the United States and most recently, Hong Kong. The registered trademark, "Fabulously British," reflects and defines the inspiration behind the brand. As a self-styled "University outfitter", Jack Wills also exudes a sense of excess, adventure, youthful arrogance and unique sex appeal. In light of Jack Wills' success, Williams and Shaw set up Aubin & Wills in September 2008, a more grown-up version of Jack Wills. Stephen Short speaks to Robert Shaw.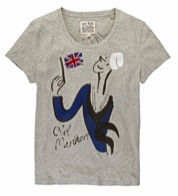 Why the name Jack Wills?
Pete shortened his surname from Williams to Wills and his grandfather was called Jack.
'Wills' is a fortuitous name given the high visibility of the Duke and Duchess of Cambridge.
It works tremendously well for us, yes. It's very timely with Prince William, and we've been involved in some events with him like the polo in Santa Barbara, California. [Jack Wills provided custom-made polo uniforms for players as well as custom shirts and hats for the umpires and grooms at the Foundation Polo Challenge on behalf of The American Friends of the Foundation of Prince William and Prince Harry].
Are the Duchess of Cambridge and her sister Pippa Middleton, Jack Wills devotees, too?

Yes. In fact, Pippa was trying on a pair of tweed shorts in our Aldeburgh store a few months ago. But I don't think she bought them because we didn't have a size 10. And I met Kate Middleton who said she did have a Jack Wills catalogue at home. [Laughter] But, I wondered which home she meant; Buckingham Palace, or? And I've seen photos of Prince Harry wearing Jack Wills quite a bit. Those guys should be graduating to Aubin very soon. Aubin is a very nascent brand; it's gaining some real traction, going really well, so I think we're keen to bring Aubin out to Asia as soon as we can. We've been getting a lot of Asian customers buying Aubin at Selfridges in London.
Jack Wills stands for what?
It's about having a great time, getting hammered, having parties, meeting people; it's about having the time of your life. And that's what we want to present to people in Hong Kong, this very strong element of being young and having a great time. It's also a very personal way of dressing. Fashion juxtaposed with heritage and the edge that comes with it.
What was the genesis of Jack Wills?
Jack Wills was created by Peter Williams and I. We met in London while I was studying at University College London, and Pete was fascinated by brands. He had suggested started a clothing brand inspired by British heritage. We felt there weren't really any appealing ones. There were some heritage British brands, but not necessarily ones you would have chosen to shop at. And the people who were doing British heritage better than any were those like Ralph Lauren, from the east coast of America. And when you consider that reality as a Brit, you think; 'well, we've got this amazing heritage, why don't we do it ourselves'. And British heritage is a very inspiring place from which to build a fashion brand. So we did.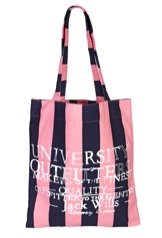 Jonathan Heilbron, CEO of shirt-maker Thomas Pink, another British brand, thinks you've done "a fantastic job" with Jack Wills. He says your "point of view is very British and that your brand could be like their younger brother".
I love what Pink has done. And they've done it so well. When Pete and I started Jack Wills we did walk down Jermyn Street and were massively inspired by the wood-fronted stores like Trickers [65 Jermyn Street], and Bates the Hatters, [now located at 73 Jermyn Street – located within Hilditch & Key], which was actually the inspiration for what we call Mr Wills, our pheasant. We wanted a characterful icon and in Bates there's this cat with a hat, and we liked it.
Jack Wills has a reputation for being elitist, stuffy and pricey, for which you get equal measures of stick and acclaim.
Yes. But I think we're aspirational, rather than being elitist. Does that make you elitist? If people want to have a great party does that make them elitist? I don't think so. If people are inspired by smart clothing, or a British product inspired by the upper classes, it doesn't mean stuffy, just aspirational. And I think those aspirations come from starting in a town like Salcombe in Devon [one of the most expensive towns in England], which is smart, quite exclusive, and quite small. We're also proud at Jack Wills to be one of those brands you either love or hate. We have a point of view. We don't do much press either.
True. Peter and yourself aren't exactly Googleable.
Both Pete and I were quite entrepreneurial. We had the naivety of youth. We wouldn't have done it if we'd realized how hard it was going to be for a few years. We had nothing to lose so we jumped at the opportunity. But we also recognize we're pretty lucky to have come out the other side.
When did you first think about Jack Wills being in Hong Kong and why did you choose to open two locations simultaneously?
Perhaps for the last three years. We were weighing up Japan and Hong Kong. Right now Hong Kong has two different types of customer. Harbour City [shopping mall] in Tsim Sha Tsui has the highest concentration of PRC customers of any mall in Hong Kong. So, bringing Jack Wills in both allows us to address the PRC market and the local well-travelled consumer here in Causeway Bay. It's an exciting counterpart. Brands are riding a wave of top-end luxury in Hong Kong and people in Asia love brands, so in terms of customers around Asia, Hong Kong has become a great shopping destination. We'd also got to the limit of stores we want to open in the UK. If we want to maintain our niche in that market, you can only open so many stores. So we are looking around the world.
What is Jack Wills' edge and where did it come from?

From day one, Pete and I were talking and listening to individual customers in the store in Salcombe and that way you find out what works and what doesn't. I think that idea of conversation is pertinent. Between then and now, there's a connection between conversation and modern methods of marketing through social networking. These are all conversations and we're happy to have that two-way conversation with our customers. We've been banging that drum quite forcibly for quite some time. Perceptions are interesting. A lot of people say Jack Wills' success has come very quickly. I would argue it hasn't. We've been around for 12 years. Where we're at now is a distillation of what we've been going after; we're bringing more and more choices and a sourcing expertise in terms of vintage manufacture, where it still exits.

You mention technology; the buying habits of your customer must have changed dramatically over the last 12 years.

I think people are much more tech savvy. Mobile phones, laptops, YouTube, people always being connected to home, wherever they are in the world via technologies like Facebook and Twitter. And it's a constant feed. Like everybody telling each other where they are, what they're doing, and the whole blogging phenomenon.
But, there's a certain empowerment to that as well, which people hadn't anticipated at the beginning; technology has given young people greater empowerment to express themselves. Young people now see themselves as being very creative. They feel like if they have a band, or they mixed a track, that tomorrow it could be No.1. And there's nothing stopping them from shooting a video on a mobile phone and posting it online and winning an award.
Can Jack Willsians show and compare their looks on a site of yours?
We have our own Facebook. We encourage people to express themselves in whatever way they please on Facebook. We had a chat room in the early days where people could meet, but now it's very much Facebook; people talk about events they've been to, or stores they've been to, and we get feedback on new stores that way. Like I said, we have conversations with our customers. We look at these blogs to see how people are reacting to products, as a way of doing research. It's very informative. It's also interesting to observe how people criticize themselves.
Jack Wills is a lifestyle store; you sell interior and make-up products, amongst others. How do you choose what to diversify into?
I think we just look at our customers' lifestyles and think how can we influence them, and what they would be interested in. We look at their lives and how they use their iPhones, iPads. For example, they live in shared accommodation, university apartments or halls of residence, all of which is relevant to how they interact. Are they really into music? If so we think, let's make some headphones. It's things like that. And we're constantly finding vintage garments, elements of a lifestyle that is refreshing and new.
Are the blue and pink of Jack Wills inspired by your old school colours?

No. Pink is feminine, blue is the masculine. Over the years they are very much are best-selling products. And stripes became a theme and important to the brand. All our marketing takes this format. The exterior of this site [Causeway Bay, Hong Kong] is striped. It juxtaposes traditional retail with vibrant stripes. It's very exciting to see.
What's the American perception of Jack Wills so far?

Really positive. We're meeting customers, making tremendous sales. When they get it, they get it. We've opened in cool places like Nantucket, Martha's Vineyard and Boston, where people kick back, have a strong aspirational lifestyle; it's very wholesome.
Do celebrity attachments matter to Jack Wills?
Jack Wills' customers are inspired by their peer group. They are more likely to be influenced by the captain or head boy of the school, or the lead singer of the university band, than by David Beckham. That might be different in the Hong Kong market. It's often about peer groups, whether that's sports, or cool music, or influential types in their gang. It all goes back to the idea of being aspirational.

Harrow school has an offshoot opening in Hong Kong in 2013. Does Jack Wills have any connection with that?
Yes. They're opening in Singapore as well. We've been approached by Harrow to do a very small store on the Harrow campus, with a range of clothes.
Is Aubin for the Jack Wills post-graduate?
Definitely. Pete and I have obviously aged out of that group of people we market the time of your life to. Many brands have fallen by the wayside perhaps because they allowed their brand to age with their customers. That's where Aubin & Wills has come about. It's something for our customers to graduate into when they no longer want Jack Wills. When they move from one lifestyle to another.
Does the age group of Jack Wills and Aubin & Wills in Europe directly correlate with Asia?
Well, Jack Willis is up to 24. Aubin is from post-graduate thereafter. But it may be a little bit older in Hong Kong. Jack Wills could be 20's or 30's in Hong Kong, and then Aubin & Wills after that.