DECORR!
Swedish design duo Jimmie Martin enthrone Madonna and turn photographer Terry O'Neill's iconic images into couture furniture
When the 'Queen of Pop' Madonna needed to stage an entrance worthy of American football's Super Bowl XLVI half-time show at Lucas Oil Stadium, Indianapolis and its 110 million worldwide viewers, she turned to award-winning London-based luxury furniture brand Jimmie Martin. The Kensington Church Street boutique has acquired cult status since opening in 2004 and numbers Elton John, Kylie Minogue, Liam Gallagher, Tara Palmer-Tomkinson and Pete Townshend among its celebrity inventory. Outside London, the niche brand sells at Maison 24 on Park Avenue, New York, P&S Interior in San Pedro de Alcantara, Spain, and most recently at Green Furniture in Hong Kong's Aberdeen Street. Set up by Swedish duo Jimmie Karlsson and Martin Nihimar, the firm produces custom-made furniture with hand-painted artwork, including cushions, wallpaper, busts and floor lamps for hotels and private residences.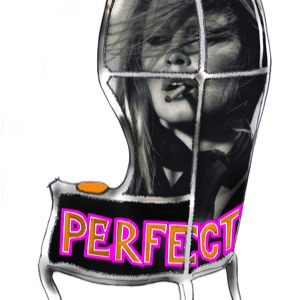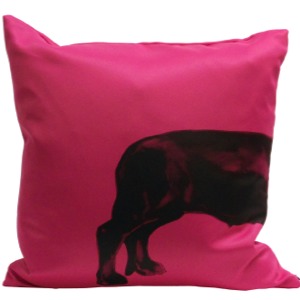 But not thrones, or at least, not until the savvy Material Girl got them to design one that doubled as chariot-cum-Cleopatran diva seat and shrine. Featuring black polished walkway and gilded poles raised above a brace of sphinx dripping black Swarovski crystals, this one-of-a-kind work of art bore the initials M.D.N.A (the title and feature track of Madonna's next album) front and back, scrawled in Jimmie Martin's inimitable graffiti script. Says Creative Director Karlsson: "We were thrilled to be contacted by Madonna's team asking us to work with her on what is arguably the most highly televised sporting event in the United States, if not worldwide. From being a fan growing up in Sweden and now seeing our piece on stage with Madonna has been incredibly surreal." An apt description for much of Jimmie Martin's work; spoofy sausage dog chairs and cushions, snazzy graffiti wallpaper, painted Greek busts, and sado-masochistic barbed wire beds are just some of the quirk that has captured interior eyes. Much like American pop artist Roy Lichtenstein, much of Jimmie Martin's luxuriant work puts a smile on your face.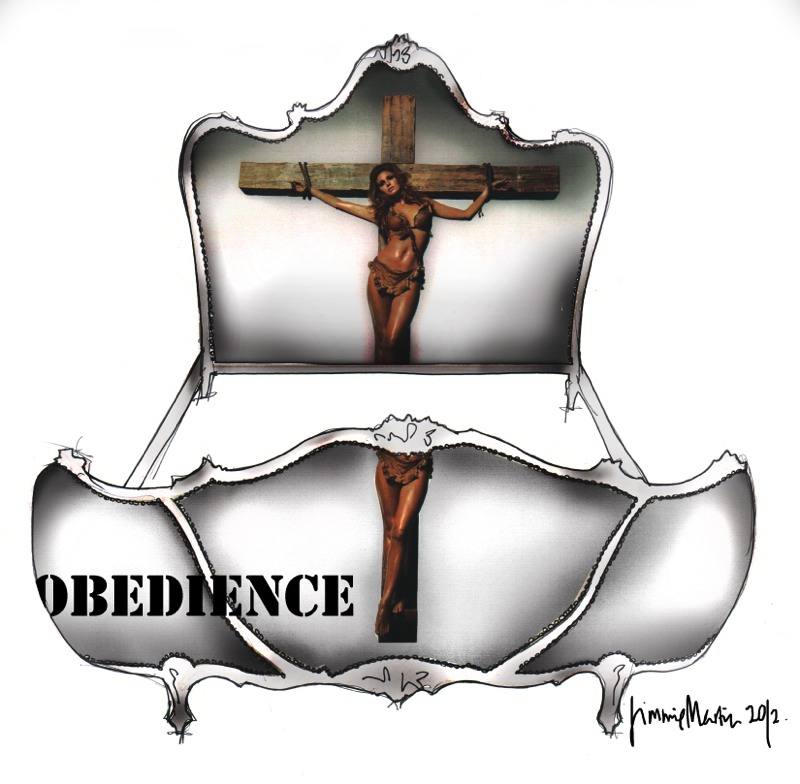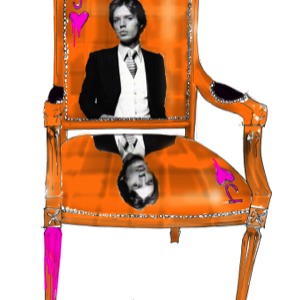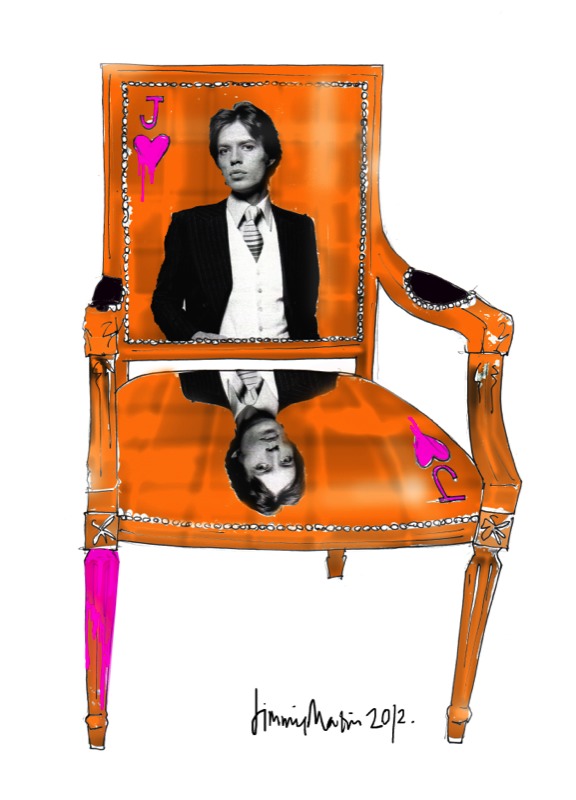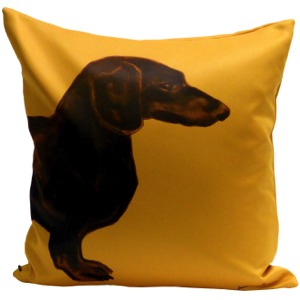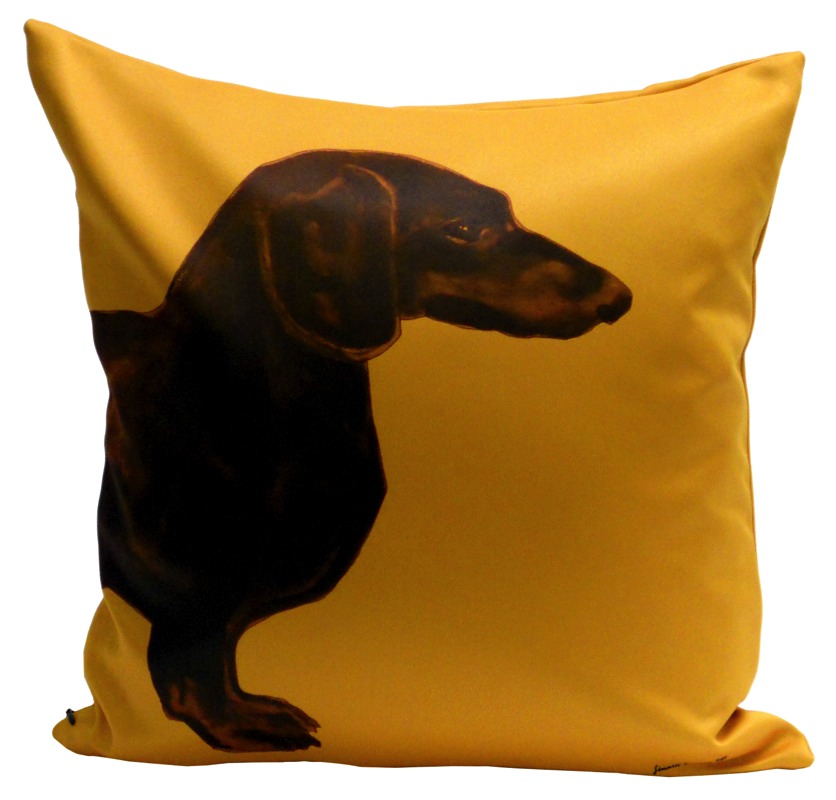 Their portfolio stands to get another glamorous shot in the arm with the brand's next project in March. Fusing pop with photography, Sleeping with the Stars, brings together Visual Couture, an art and design concept boutique, Jimmie Martin and legendary Swinging Sixties British photographer Terry O'Neill, promising to bring the stars into your home. Jimmie Martin will use a selection of O'Neill's iconic images – both familiar and previously unseen – to make postmodern pieces. The faces of Al Pacino, Audrey Hepburn, David Bowie, Brigitte Bardot, Raquel Welch, Mick Jagger, Mia Farrow and three others, will adorn sofas, beds, chairs and armoires. The 10 functional works of art will be displayed at London's Rook & Raven Gallery for a limited time. O'Neill was onto the project like a shot: "I'm always excited to work with talented people and fresh ideas and this collaboration ticks all the right boxes. The idea of turning my images into bespoke couture furniture handcrafted by Jimmie Martin as one-off pieces of art is an unmissable opportunity and I can't wait to see what they produce." Jimmie Martin has sourced vintage furniture and is applying the chosen O'Neill image, finishing each piece with hand-painted artwork. Selected items will incorporate 22-carat gold-leaf finish. Buyers get to own a collectible piece of pop culture history in a work of art signed by O'Neill and Jimmie Martin. While the duo are yet to finish one of their pop/art possessions, Visual Couture kindly agreed to give ISBN an exclusive first look at four of Jimmie Martin's design drawings: Al Pacino, Brigitte Bardot, Mick Jagger and Raquel Welch.
Sketches: Artists Impressions, Courtesy Visual Couture
Product images: © Jimmie Martin & McCoy Ltd