mastermind JAPAN
What will Masaaki Homma do next?
mastermind JAPAN, an eclectic mix of sport, street and elegance is distinguished by cutting-edge luxury fabrics developed in Japan. Specifically the brand makes use of Japanese craftsmanship, from the intricate weaving and embroidery techniques of kimono to ancient braiding techniques used in the construction of armour. Launched in 1997, designer Masaaki Homma made the decision to take exclusivity - and price - to new highs by taking a limited-edition approach. It took four years to take hold, but once it had, his brand equity soared and he began a series of collaborations with the likes of Swarovski, Walt Disney, Adidas, Hublot, Goyard and more. Homma's surprise announcement last year that he plans to close mastermind JAPAN after the SS2013 shows has had everyone asking what's next. ISBN went in search of answers to that question and to discover the designer's thoughts about the state of Tokyo fashion today.
How would you define the mastermind JAPAN man or woman?
I hope the person who tries to do the best for everything.
The best/worst aspects of Tokyo's fashion industry?
The best is that Tokyo has established its original style. The worst is that designers don't have much motivation for creation and business, which was the case before.
Is Japan fashion moving on from the Kawakubo/Yamamoto/Miyake legacy, and if so, how?
Of course designers of my generation are influenced by them and respect them. But for young designers who make good clothes, to survive in the future fashion business, they need a talent for branding and to be good producers too.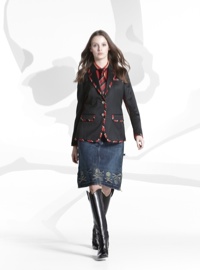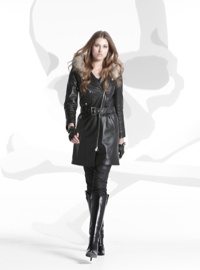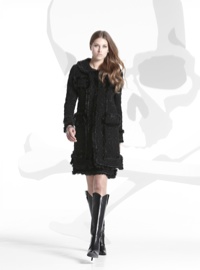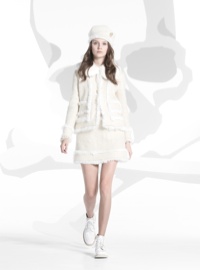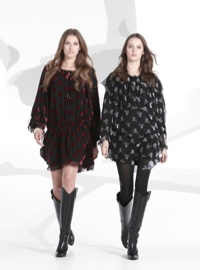 Why the skull motif?
It symbolises a fight until death to fulfil one's destiny. It stands for impartiality, because all living things must eventually die.


Are you ready to stop after the SS13 collection. What challenges lie ahead?
I'm just doing my best for the last two seasons. Due to this, I don't have time to think what lies ahead of SS13.
How has the recent tragedy in Japan affected your design thinking for the SS12 shows?
Yes, I was certainly affected by it. I incorporated my personal message into the design. But I'm unsure how the customer responded to these messages.

Do you think the Japanese are beginning to reject the Western luxury fashion logos/labels and turn instead to traditional Japanese designs?
I don't think that the Japanese are beginning to reject the Western luxury fashion. I feel that the Japanese are looking for real clothes (a wardrobe) that can make them happy in their daily life. There are several brands that incorporate traditional Japanese designs into their work, but at the same time, they try to make them more modern.
Could this be the decade 'Made in Japan' becomes a marketing mantra in fashion?
Recently I have seen a lot the phrase 'Made in Japan' everywhere. But I'm afraid that it hasn't happened as yet.
How and when did Karl Lagerfeld come to be such a fan of mastermind JAPAN?
I knew that he used to buy mastermind JAPAN at stores around the world, but I don't know exactly since when ... but, he invited me to his shows and to the Chanel head office too, and his assistants showed me around. I respect him very much.
Evidently the feeling's mutual. What was the last thing that inspired you in some way and how?
When I see the faces of customers who are satisfied at stores during the time of new collections, I forget all the hard work and hard times that went into it before.
What changes have you noticed in the last decade among Hong Kong's fashion consumers?
I deeply appreciate customers in Hong Kong. Each time I visit the city, I feel energised. I see many people are getting more mature in their ways and are strict about the products/garments they buy. I think Japanese designers should learn more about customers in Hong Kong. Otherwise they will lose their support.
Images: Courtesy mastermind JAPAN