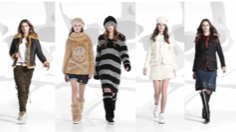 BRILLIANT MIND
What will mastermind JAPAN's Masaaki Homma do next?
Designer Masaaki Homma's announcement that he will close his iconic mastermind JAPAN brand in 2013 is the street-luxury aficionado's equivalent of cuisine's elBulli. With every fashionisto desperate to know what's next, Homma remains tight lipped, continues to collaborate with other brands and promises au revoir rather than adieu, i.e. goodbye with a less permanent ring about it. Homma launched the cult menswear brand in 1997 - womenswear followed a decade later - and its luxurious materials took exclusivity and price point to new highs; his clothes - identifiable by their skull and crossbones motif - appear in runs of just three. Karl Lagerfeld is a client: "He invited me to his shows and Chanel head office," says Homma. "I respect him very much." From one mastermind to another.
How would you define the mastermind JAPAN man or woman?

I hope the person who tries to do the best for everything.
The best/worst aspects of Tokyo's fashion industry?

The best is that Tokyo has established its original style. The worst is that designers don't have much motivation for creation and business, which was the case before.
Why the skull motif?

It symbolises a fight until death to fulfil one's destiny. It stands for impartiality, because all living things must eventually die.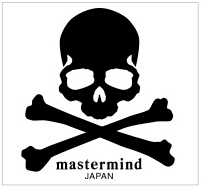 Is Japan fashion moving on from the Kawakubo/Yamamoto/Miyake legacy, and if so, how?

Of course designers of my generation are influenced by them and respect them. But for young designers who make good clothes, to survive in the future fashion business, they need a talent for branding and to be good producers too.
Are you ready to stop after the SS13 collection. What challenges lie ahead?

I'm just doing my best for the last two seasons. Due to this, I don't have time to think what lies ahead of SS13.
Images: Courtesy mastermind JAPAN