Spot On
Bonton boss Irène Cohen talks to ISBN
The global market for childrenswear is projected to reach US$156.8 billion by 2015. Driving much of that growth is parental desire to offer the best to children, as they increasingly opt to have fewer and have them later. Innovative Parisian concept store Bonton is celebrating its tenth anniversary in the industry this year
[…]
How do you distinguish Bonton from Bonpoint?
The same high quality products, but in plain and basic cottons (when Bonpoint is more about Liberty, Tartan, stripes, cashmere, etc ...). Bonton offers every season all its basics in a range of 20 colours.
What made you launch Bonton as a lifestyle children's brand in 2001?
Thomas and I were already working with Bernard & Marie-France Cohen (Thomas's parents) at Bonpoint, and we were expecting our first child. My stepmother always told me, that every 10 years you have a new generation of parents, and have to reinvent your children's collection. When I was waiting for mine she said: 'now's the time to do another brand that will perfectly match with Bonpoint'. This is how Bonton came naturally to us. It was like something complementary in the closet! Through modernity and tradition, simplicity and refinery, plain colours and subtlety of flowers, this is how Bonpoint and Bonton came together.
Convey Bonton in three words.
Colours, pop, everyday.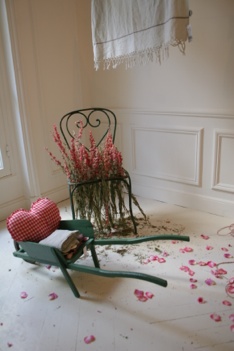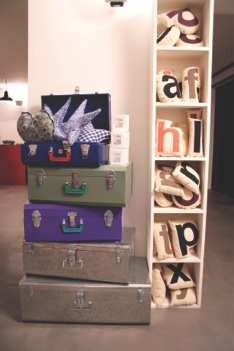 Will you expand to China?
For the moment Bonton develops itself quite slowly so as to go carefully ... and it was first of all a necessity to have enough stores in Paris to start writing the story. It is also a familial story and therefore with it growing capacity, but definitely as it grows stronger Bonton will soon be able to expand and open in big international cities.

Customisation is a concept widely used in the luxury market. Is it crucial to enticing more of the infant and child market too?
It may not be in the same way as for the adults, but children definitely LOVE to customise... everything! Bags, t-shirts, shoes...

Have you discerned certain trends emerging in the child and infant market in the last ten years?
Children DO count now in fashion, and parents are considering the children's market sometimes even more than for their own. Before children's clothing was mostly about comfort, but now it is ...


[…]
Images courtesy of Bonton